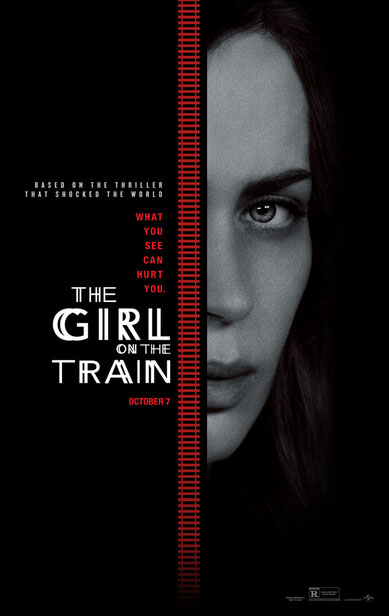 The Drunk Train?
by Smitha R. Chadaga MD
I'm a huge Emily Blunt fan.  And this goes way back to Gideon's Daughter.  If you get chance take a look at it, especially where she sings "Papa". It will make you a fan immediately - if The Devil Wears Prada hasn't already.  So I've been paying attention on Girl on the Train and ,without revealing any spoilers, the movie show cases how alcohol can do a number on the body including the brain.
Most people are aware that alcohol can affect the liver and we have outlined that here.  In Girl on the Train part of the focus is how alcohol affects the brain of the main character (Blunt) and her recollection of certain events.  There are short term effects of alcohol on the brain depending on how much a person drinks.  A few drinks can give you a buzz, a few more will make you drunk and decrease your reaction times, and a few more on top of that can cause alcohol poisoning.  
Alcohol poisoning is life threatening.  It can cause a person to stop breathing and/or go into a coma.  Alcohol poisoning is often caused by binge drinking.  In medical school there is a saying that binge drinking is when a patient drinks more than their doctor. But the actual definition may surprise you.  Binge drinking is when a person's blood alcohol level reaches 0.08. Guess the number of drinks it takes to get to that?
- 5 or more for men
- 4 or more for women
So as a doctor may I suggest instead of going out on the town stay in and watch Gideon's Daughter.  Or Devil Wears Prada. For the 76th time.