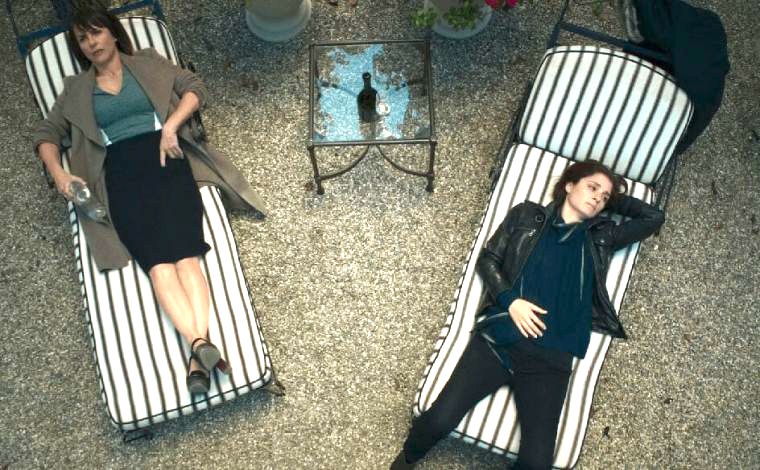 Sweet Dreams???
By Smitha R. Chadaga MD
Lack of sleep is everywhere on screen. Amy Schumer (@amyschumer) keeps Bill Hader up all night in Trainwreck.  Rachel (Shiri Appleby, @ShiriAppleby) and Quinn (Constance Zimmer, @ConstanceZimmer) loose sleep producing Everlasting on UnReal (@UnRealLifetime).  Riley (Kaitlyn Dias, @kaitlyn_dias) is woken up from sleep by Joy (Amy Poehler) and Sadness (Phyillis Smith) in Inside Out. Rodrigo (Gael Garcia Bernal) wakes Hailey (Lola Kirke, @LolaKirke) at all hours on Mozart in the Jungle (@MITJAmazon). And while it makes for interesting story telling, lack of sleep can cause health problems. But just how serious can they be? Pretty serious.
Long term lack of sleep can lead to:
1.  Obesity – lack of sleep is associated with increased cortisol, increased insulin after a meal and decreased leptin secretion all of which are associated with weight gain
2.  Diabetes – lack of sleep can increase insulin resistance which is a risk for diabetes
3.  Heart disease – lack of sleep can increase blood pressure which, when combined with other problems, can lead to heart disease.
4.  Decreased immune system – when you sleep, cytokines are produced which both help sleep and help fight off illness.  Lack of sleep decreases the secretion of cytokines and increases the risk of infection.
Certain groups are at risk of lack of sleep: caregivers for patients with a chronic illness, shift workers, people who work multiple jobs, or people with sleep disorders.
In order to maximize sleep, sleep hygiene is important.  Good sleep hygiene includes:
1.  Having a set sleep schedule and ritual 7 days a week
2.  Avoiding naps
3.  Avoiding caffeine and alcohol before bedtime.
And if all of that fails try reading a medical journal.  It puts me to sleep every time. Here is a sample: