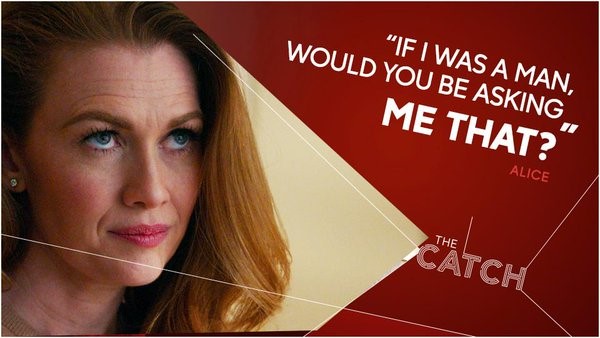 Well that's the way I like them
By Smitha R. Chadaga MD
Well the Food and Drug Administration has five steps of Drug Development
1) Discovery – this is fairly self-explanatory.  It is the discovery of new drugs
2) Preclinical research –  the drug is tested on non-human subjects
3) Clinical research – the drug is tested on human subjects
4) FDA review – once again self-explanatory; the FDA reviews the drug
5) FDA post-market safety monitoring - the FDA keeps an eye on the drug's side effects when it is out in the real world.
#3 is where we find Alice spying in episode 3 of The Catch. 
The phases of clinical research are:
Phase 1: test a small group of well volunteers to test for safety, ascertain the proper dosage and monitor for side effects
Phase 2: the drug is given to a few hundred people who have the disease for a continued look at safety and evaluate for effectiveness
Phase 3: the drug is given to a thousands of people who have the disease to evaluate for effectiveness, look at side effects and compare to other common treatments.
If you choose to join a clinical trial just don't do what Joey Tribbiani did.